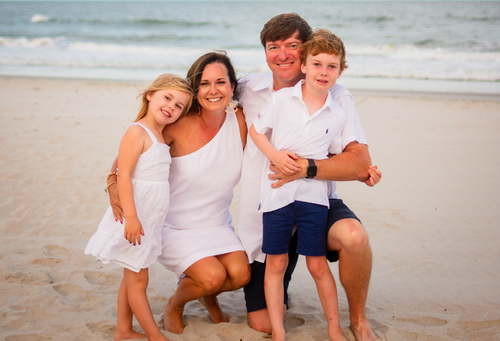 J. Blake Massengill, CAPS, is president of Massengill Design-Build, a full-service building company located in the Triangle area. He is a second generation builder with many years of experience in the building industry. Blake's hand-on approach makes every customer feel special. He takes pride in building a quality home with every detail to the customer's satisfaction. Massengill holds a bachelor's degree in Accounting and a Master's of Business Administration degree from North Carolina State University. In addition, Massengill is the Mayor Pro-Tem of Fuquay-Varina, NC.
Massengill holds an unlimited general contractors license (#69585). He is also an NAHB Certified Aging-in-Place Specialist.
In addition to his work as a general contractor, Massengill is President of Acute Property Management, which deals primarily with home owner association management, and deVintage Realty, a full-service real estate company serving the Triangle region.
In 2011, Massengill Design-Build won the prestigious Bronze Award in the Wake County Parade of Homes for Heatherly, a ranch-style home in deVintage subdivision in Cary, N.C. In 2012, the Easy Breezy home in Morgan Creek in Fuquay-Varina was named the coveted Gold Award winner in its category. In 2013, MDB received the Gold and Silver Award in its category for homes in Varina Park in Fuquay-Varina. In 2014, MDB was awarded yet another Gold Award in its category for the Lilley in Varina Park. Once again in 2015, MDB received a Gold and Silver award for homes in the Sunset Bluffs neighborhood in Fuquay-Varina. In 2016, MDB was awarded its 6th consecutive Parade award with the Silver ribbon in the Brookside neighborhood in Fuquay-Varina. Continuing MDB's streak of Parade trophies, in 2017 a Bronze Award was received for a home in Bentwinds Bluffs and in 2018 a Patriot Bluffs home was awarded a Bronze award. In 2020, MDB was honored with Bronze and Gold awards in Meadow Bluffs.
In 2014, Massengill was honored to be named the Wake County Builder of the Year by the HBA of Raleigh-Wake County, the largest home builders association in the nation.
In 2015, Professional Builder magazine named Massengill to its 40 Under 40 List, which recognizes the latest crop of bright young superstars in the home building industry. In addition, Cary Magazine selected Blake Massengill for its annual Movers & Shakers List.
In 2017, Massengill was re-elected to a second four-year term as Town Commissioner in Fuquay-Varina.
In 2019, Massengill Design Build was named the Distinguished Builder Member of the Year by the HBA of Raleigh-Wake Co.
Massengill Design-Build is a member and 2018 President of the HBA of Raleigh-Wake Co., a member of the North Carolina Home Builders Association, and a member of the National Association of Home Builders.